GITEX is the largest and the most successful event of its kind in the Middle East. Ranked the third most important IT exhibition in the world, it has firmly established itself as the premier international exhibition for the computing and communications systems and applications dedicated to the IT industry and the entire business environment.
Gitex-2011 was held at Dubai,UAE from 9th-13th of October. Nearly 135 countries from all across the globe participated and exhibited their products and solutions.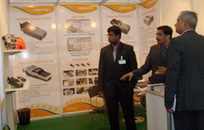 We organized our stall at Sheikh Saeed hall-3 Indian Pavilion, and displayed our product line from Payphone to AMR,VTU,Modems & POS devices. Around 1,36,000 executives were present in the exhibition and were visiting all the stalls finding their appropriate solutions.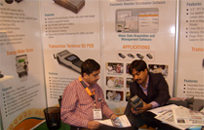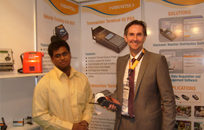 We had good customers visiting our stall and enquiring about our products like VTU, AMR & POS devices for their required applications. We explained about unique features of our device and its robustness to withstand under different kind of user scenarios and environmental working conditions. we as well shared few practical field experiences and deployments based on varied customer requirements.