Start Date
7th December 2011
End Date
9th December 2011
Venue
Stall No: 11-20,
Hall No. 11,
Pragati Maidan
New Delhi
The event will address the latest technologies, bringing together professionals from leading organizations looking for solutions for their current business activities and mulling over the next wave of innovative ideas, especially Green Telecom, WiMAX technology, 3G & BWA proliferation in India, broadband expansion, number portability, Mobile Financial Services in India, Value Added Services, Telecom Infrastructure, etc.
More than 23,516 industry visitors, conference speakers and delegates, exhibiting staff and media from around the world attended India Telecom 2011 between 7-9 December 2011 at Pragati Maidan, India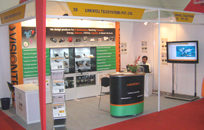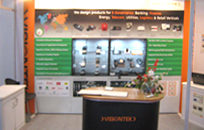 We organized our stall no 11-20 at Hall no 11 an Pavilion, and displayed our product line from Payphone to AMR,VTU,Modems,POS devices,3G Wireless Products. Around 23,516 executives were present in the exhibition and were visiting all the stalls finding their appropriate solutions.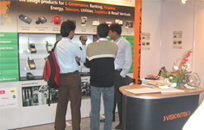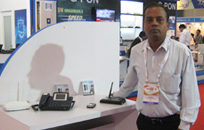 We had good customers visiting our stall and enquiring about our products like 3G Wireless Products,VTU, AMR & POS devices for their required applications. We explained about unique features of our devices and its robustness to withstand under different kind of user scenarios and environmental working conditions. we as well shared few practical field experiences and deployments based on varied customer requirements.