GSM/GPRS Data Logger & Controller 82DLC
VISIONTEK 82 DLC an intelligent GSM/GPRS based remote Data Logger and Control device for direct and easy integration .
Overview
VISIONTEK 82 DLC is an intelligent GSM/GPRS based remote Data Logger and Control device for direct and easy integration with TTL, Digital and Analog (Current & Voltage) I/O ports. .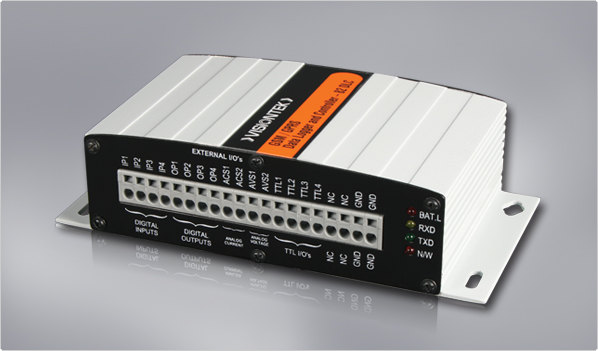 The device works on wide input voltage range i.e. from 9V to 30V DC. Provided with optional rechargeable Li-Ion battery with (7.4V / 1700mAh) for power back up during failure of external power. With the support of 16 I/O ports ( TTL/Digital/Analog),RS232 & USB Device and User Interface software for configuration, this intelligent device is suitable for application like SCADA,Industrial /Process automation,Telemetry,Security system ,Home automation and other important application for remote data logging and alarm notification.
Application Areas
SCADA – Industrial Automation
PLC, M2M
Home and Building Automation
Power/Weather station monitoring and control
Transformer Station Monitoring
Valve control power station
Control room monitoring
Cold storage Monitor and control
Street Light Control
Remote industrial Equipment monitor and control
Security alarm system application
Tanks, levels, temperatures, water leakage applications
DG Set control and Monitor
Features
Data Logging and Control
Flexible input DC voltage range ( 9 to 30V )
Internal Memory for Data Logging
Internal rechargeable Li-Ion battery
Configurable TTL, Digital and Analog I/O ports
GPRS (class 10) Enabled
RS-232 serial interface for firmware uploading
Standard USB - B interface for Device Configuration
User Interface (UI) Software for configuration
Downloads
Brochure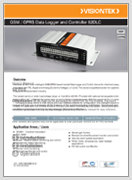 Specifications
Communication Module
GSM/GPRS
I/O Ports
16 I/O Ports to monitor and control
4 TTL Configurable I/O Ports.
4 Digital Input (Supports up to 70 V DC)
4 Digital Output (Open Collector supports to 50V) and it Sinks max to 300mA.
2 Analog Inputs (4 – 20 mA)
2 Analog Inputs (0 – 10 V DC
Memory
2 MB
LEDs
Network, TX, Rx, Battery status.
Interfaces/Connectors
RS232 (Female), Standard USB-B, SMA (Female) GSM Antenna Connector.
Communication mode
SMS & GPRS
Power
DC Input Supports 9 – 30 V
Battery

7.4V/1700 mAH. Rechargeable Li-Ion Battery

Enclosure
Aluminum Extrusion
Mounting
Wall Mounting
Temperature
-5°C ~ +60°C
Certifications
Type approved
Dimensions (mm x mm x mm)
88 L x 170 W x 44 H
Weight
506 Gms (With Battery)
Accessories
3dB SMA Whip Antenna with 3 Meter Cable
2 Core Power Cable

indicates optional feature
User Interface
82 DLC user Interface Software gives access to configuring of the device through entering limit values for parameters read through I/O ports. GUI is user friendly and easy to navigate. Help file has been provided to understand functioning of various tabs and an easy guide to configuring the device.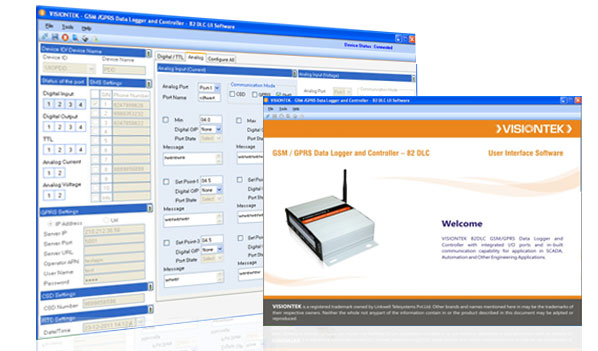 System Requirements
Operating System: Windows XP SP2
Processor : 1 GHz processor
RAM :512 MB
Software : Microsoft framework 2.0